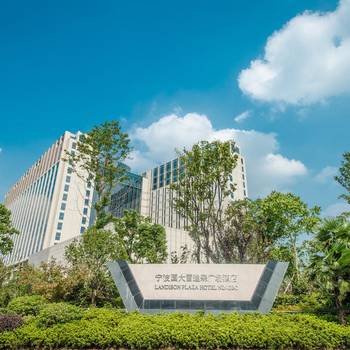 The Landison Plaza Hotel Ningbo provides a great place for travelers to relax after a busy day. The Landison Plaza Hotel Ningbo is an ideal choice for travelers who want to take in the sights and sounds of Ningbo.
The hotel is conveniently located just 11km from Ningbo Railway Station and 24km from Ningbo Lishe International Airport. Being just minutes away from Exhibition Center Metro Station allows guests to explore the city with ease.
In their spare time, guests can explore the hotel's surroundings. This Ningbo hotel provides parking on site.
If cleanliness is important to you, this hotel makes an excellent choice, as our guests consider this to be one of the cleanest hotels in the city. This hotel is particularly popular with those traveling on business.